i actually finished this project months ago, but never did get to blogging about it since my pictures didn't turn out very good.
my friend alice was giving her bedroom a makeover and she bought ruffled curtains from target. they were cute, but they weren't as ruffly as we thought they should be! but, i had pinned
this
a while back,so i knew just what we should do!
so, i took them home and added some ruffles to them with some curtain fabric she had picked up at ross.
once i was done, and they were hanging on my bedroom window, i could hardly force myself to give them back. they are so beautiful!!
here's the before:
see? they are pretty cute, but they just needed "more."
the after:
i love how they turned out. i added a layer of ruffles in between the existing ruffles which doubled the ruffly goodness. i also added some ruffles to the bottom to make them longer to fit her windows.
in exchange for my sewing skills, she watched my kids for the day!
now, i have everything i need to make these for myself, but since i'm a super procrastinator, i haven't started yet!
happy monday girls!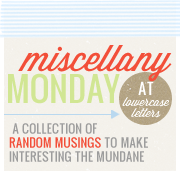 <